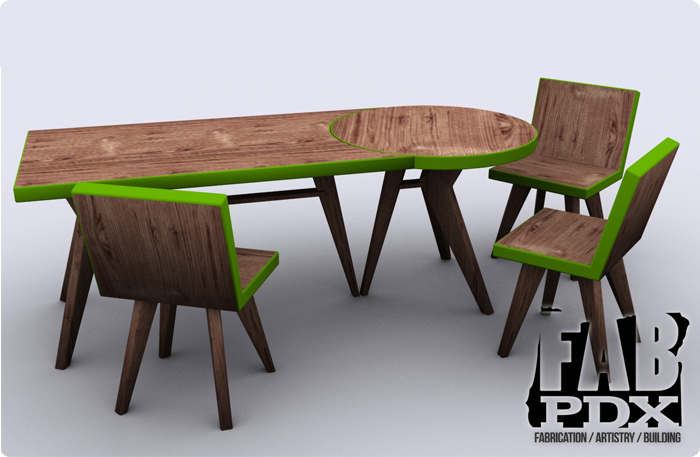 Propel Desk
A commissioned desk for a local business. The given specifications were that the main part of the desk needed to fit within a defined space, and there needed to be three available chairs.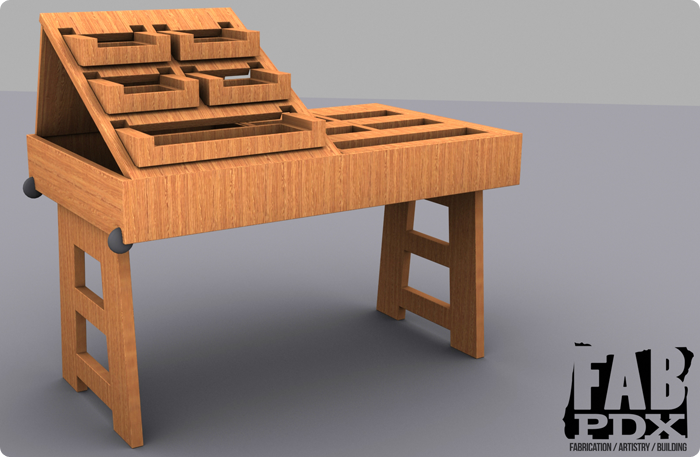 Pop-up Stand
This stand needed to be able to display different items in a farmer's market setting, while also being completely portable with extensions that folded in.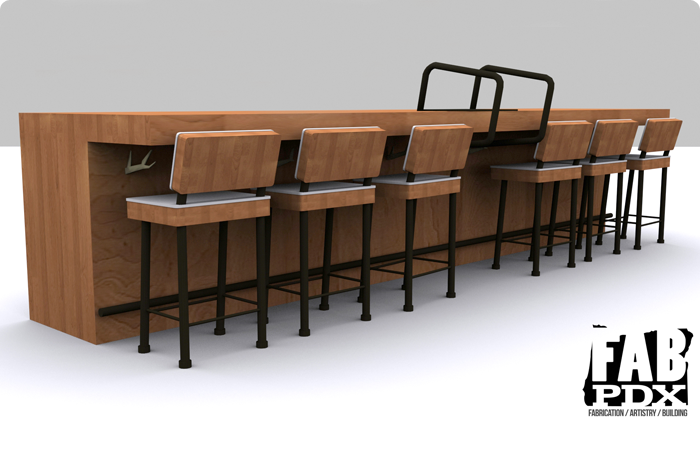 Lodge Bar
This bar was designed for a lodge, complete with antler bag hooks beneath the bar, and textured to be smooth and classy.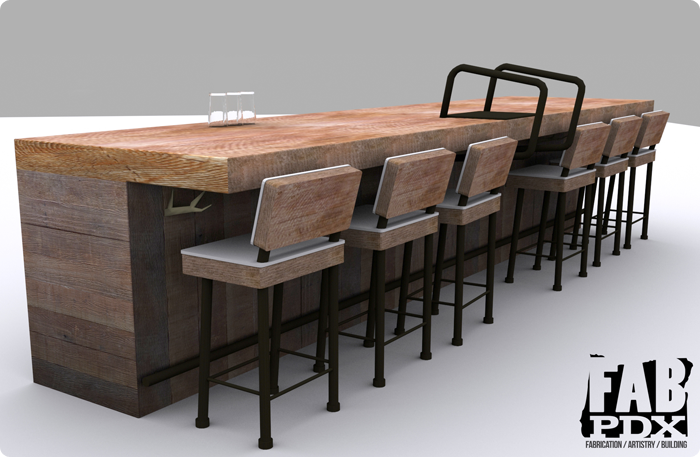 Rough Bar
This was the same bar as previous, only textured to have a rougher, manlier look to it.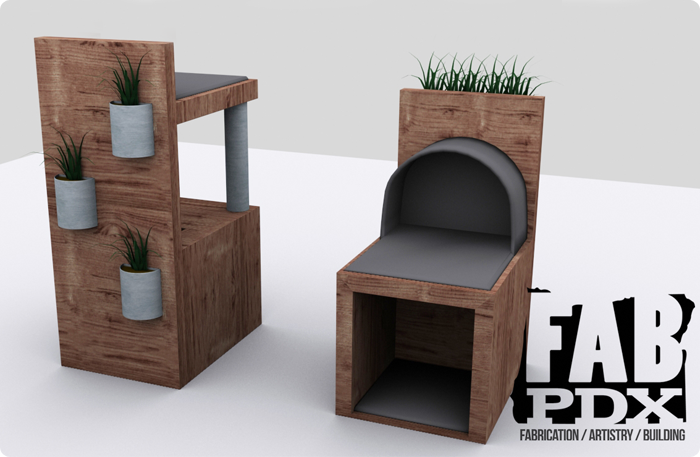 Cat Stands
These were designed to be made with an attractive wood, and with removable, washable mats placed where kitty may spend most of his or her time.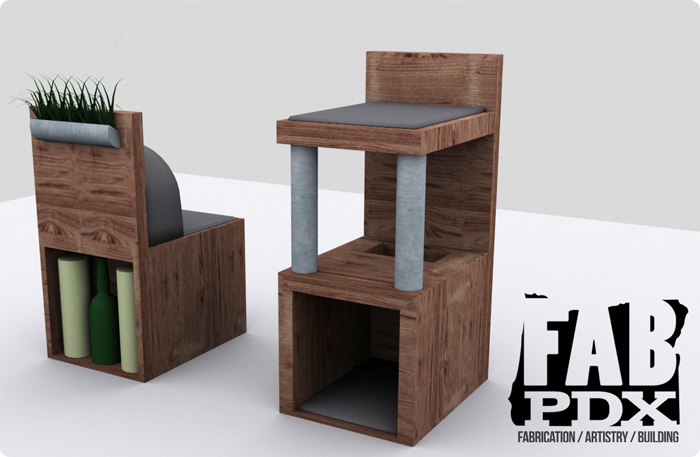 Cat Stands
Inset shelves in the furniture suggest the piece to be functional to owners as well as pets. Inset pots for conveniently placed kitty grass are set in an attractive metal.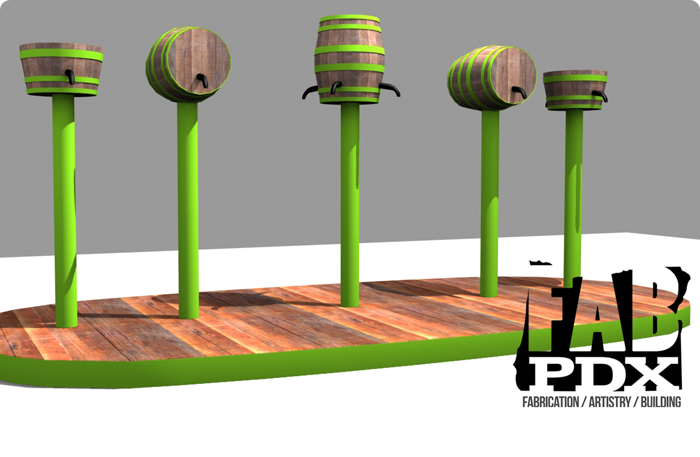 Wash Off Station
This was our favorite concept for a wash-off station piece.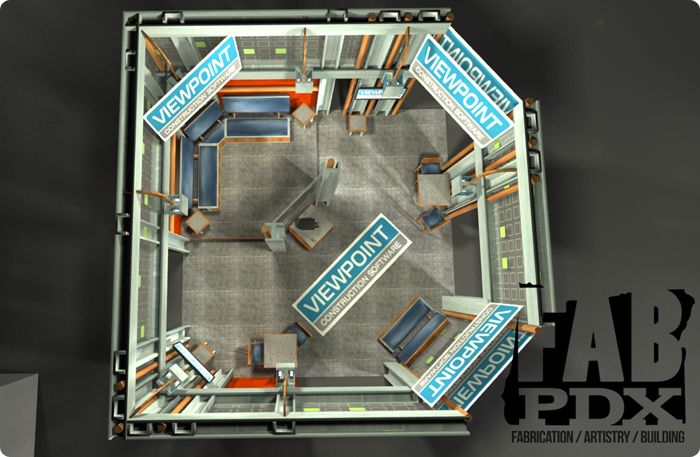 Viewpoint Tradeshow Booth
An in-progress shot of a tradeshow booth design for Viewpoint Construction Software.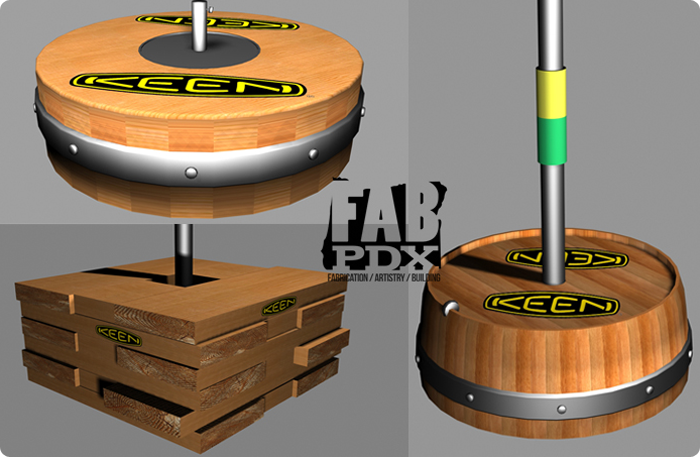 TetherBall Stands
Concepts created for Keen.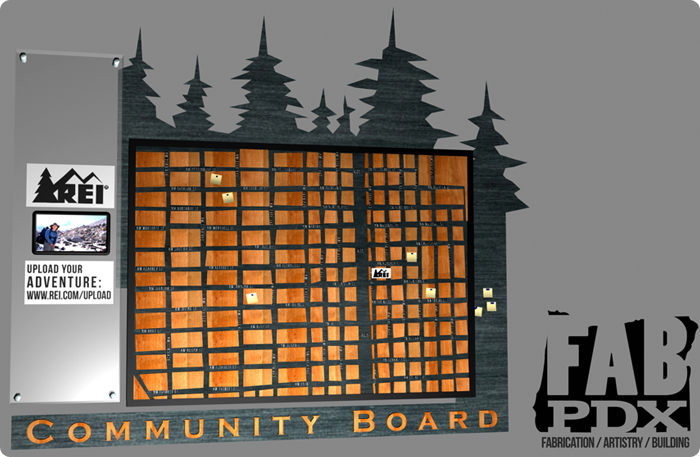 REI Community Board
A conceptual board for REI.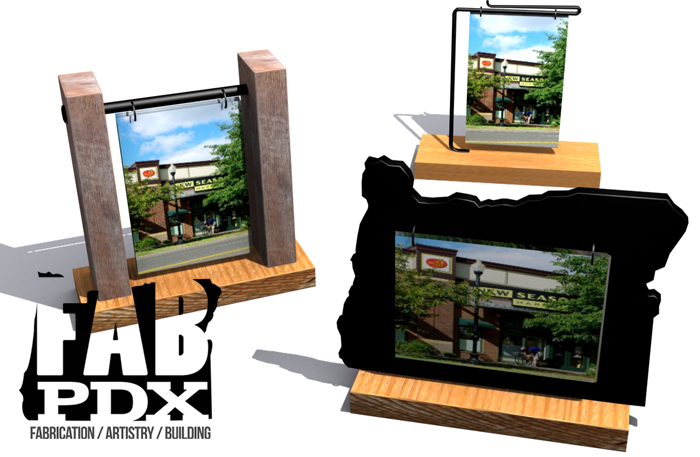 Table Toppers
Table Toppers for New Seasons.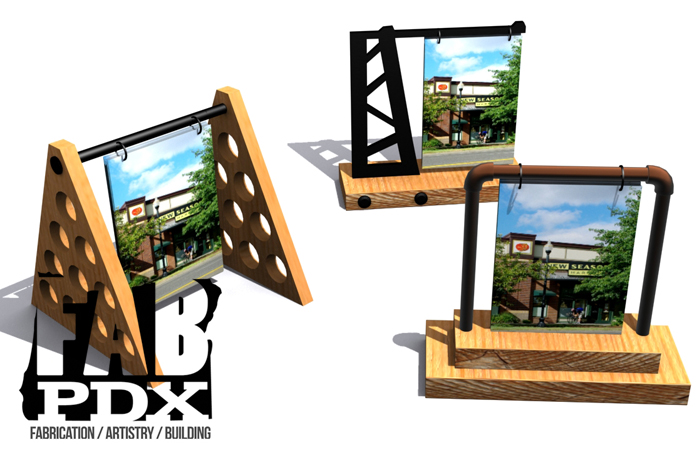 Table Toppers
Table Toppers for New Seasons.