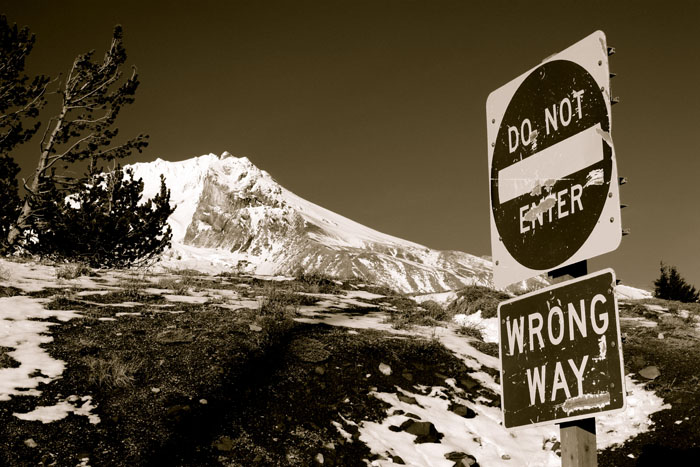 Climbing a mountain is only half as hard if there is already a path to the top. Starting a new business is like looking up at the peak of the tallest mountain you have ever seen and trusting you will make it to the peak–you hope there will be a paved path to the top, but its not likely. When you first embark on your journey, you start out only wearing worn out running shoes, a ratty tee-shirt and your high school gym shorts (unless you are one of those lucky people who start out ahead of everyone else, dressed head to toe in REI gear with a back pack full of provisions and supplies). You begin walking, making strides day by day, hoping there is as store on the mountain where you can buy new shoes and a hamburger because no one told you to pack a lunch or wear climbing boots.
Well, as we all know, there are no hamburger stands when you are climbing up a mountain and the nearest supply store is at the store at the base of the mountain. So you learn what you need, you backtrack and then start back up better prepared with the knowledge of where you have been and what you have done secured in your mind. This is just what you have to do! But this time up the mountain, you won't make the same mistake of stepping in the bee hive or napping on a rock in direct sun at noon or trying to feed the wild raccoons out of your hand. So you do it again–you head back up, more confident and better equipped to take on the challenges the mountain throws at you.
We are finding that our collaborative team here at FAB PDX already has the experience of climbing up the mountain with other companies who have embarked on the journey. Our team has laid paving stones and path markings much of the way up the mountain. With our combined expertise, we know how to climb much of the mountain and what we need to do so successfully (we even have a little storage and sleeping cabin built right above the timberline for resting and gathering supplies), we are now learning what is needed to climb past the point we have all individually already been to. Bringing together a team of experienced craftsmen, metal workers, designers and engineers means that much of the initial climb is like going lovely summer day stroll through open meadows, the real difficulty will come when we get to the point where climbing gear is needed and the oxygen is thin. We will have to build bridges from scratch, traverse unmarked territory and learn to rely on each other for support.
Maybe you are saying, "it sounds stupid and dangerous to make such a treacherous climb into unknown and unsafe territory!" We say in response, "Come on, a natural born adventurer can't be happy sitting behind watching the clock at an average 9-5 job. We need to try, we need to climb, we need the thrill and the challenge of the danger that comes with taking the risk of operating a new business."
So we will climb and we will lose footing and we will get lost in the woods and might even get attacked by a wild mountain goat. BUT we are ready for the challenge (we are prepared with wild mountain goat spray, a spray making you invisible to wild mountain goats–just in case), and we are adrenalized as we start our adventure–our climb to the top.